As Social Entrepreneurs, we have taken many steps over the last 15 years. At times the journey has felt daunting! But vision drives us….As we make Java Bite dried fruit, we aim to infuse hope in underdeveloped areas by creating opportunities and by positively impacting individuals, communities, and the broader local economy.
Fifteen years ago REI's country leader for Indonesia was a consultant for Indonesia's Department of Agriculture. Colleagues led him to Tiron Village, seeking ideas about how to solve the problems like 25% unemployment and mangoes left to rot on trees. As an agricultural economist, he landed on the idea of processing surplus mangoes during the short, intense, once-a-year mango season. The hope was to provide jobs to villagers and fair prices to farmers while also adding value to metric tons of delicious fresh mangoes.
This idea of dehydrating fruit would give birth to PT SunREI Food Products (an Indonesian business) as well as a foundation that would come alongside the production of dried fruits to build up the communities around the production site. Building the Whole Person Foundation hopes to train villagers, farmers, and their families in skills pertaining to work and life, fulfilling REI's goal of "Building People to Build Nations."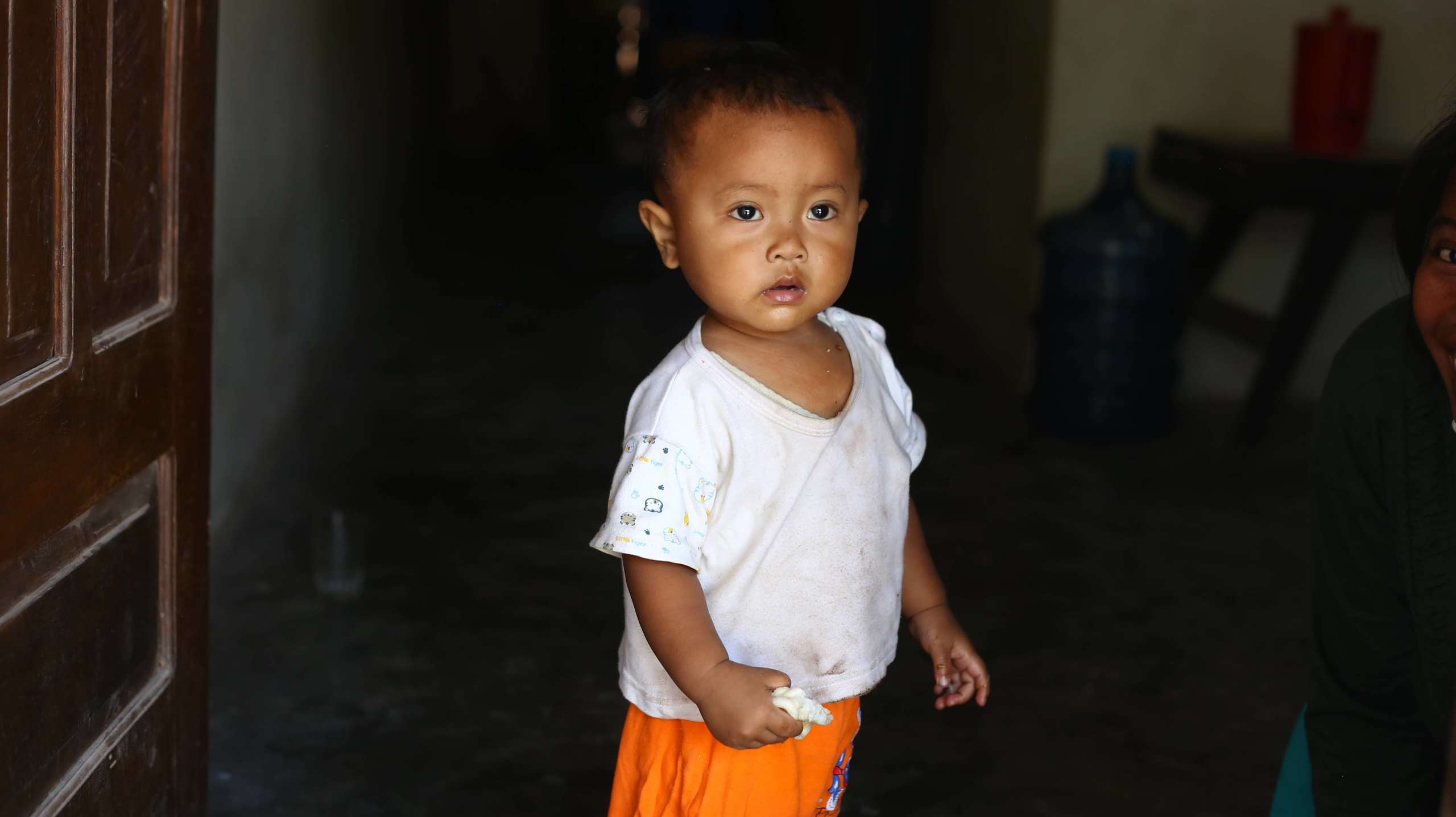 We are "SMALL" and proud of it! Choosing to build a production plant in a village rather than in a city was a challenge - for several reasons. For one, electrical capacity of a typical village home is about 1500 watts - the wattage of an average hair dryer. So the REI country leader worked with local experts to design a large dehydrator that implements the use of LPG (Liquefied Petroleum Gas) and fans to keep overall electricity usage low and practical for village settings. We are already planning to replicate this model in other villages as well!
Why do we, as social entrepreneurs, choose this "SMALL" path? Very simple: rural production means jobs for villagers and local farmers who don't live in the cities of Indonesia. Our vision maintains the beauty and simplicity of rural life, offers fair wages, and provides opportunities to increase the standard of living in villages.
*Pak Jem, head of the farmer group in Tiron village, gathers people from the local community to work in this small factory, supplying jobs for those in need.
During mango season, *Toyo can sell 1 ton of mangoes for a fair price to Java Bite. He sells more, receives more, and fewer mangoes are left rotting on trees.
*Pur, like many, have only found work making gravel by hand, earning a back-breaking, low wage. Women like her now find stable hours and fair trade wages working for Java Bite.
Seasonal work with Java Bite for *Nick and *Jumik has helped to supplement smaller wages earned through farming root spices, ensuring their son has a good education.
Ibu *Yanti has 5 children. Working with Java Bite has helped provide a stable income for her family, now also impacting her grandchildren.
*Emma loves working with us drying fruit! With her husband working on another island, Emma's employment with Java Bite gives her focus and purpose.
*Names have been changed to protect the privacy of our workers.